-
MARAPETS WALLPAPERS FOR YOUR DESKTOP :)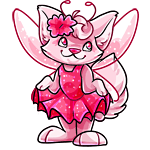 Ok, so I'm giving this a shot, hoping they don't look tacky on your desktop. If they do, and your colleagues should tell you about it; just tell them we're all "MAD about Marapets" and that you WON'T take them down! Even if they beg! LOL


Who knows maybe they'll get curious about Mara and create an account! You know what they say, "if it doesn't kill you... it will surely fatten you!" or something like that...
Please understand that the majority of these were made from mega small portions of the site and some quality is obviously bound to be lost while doing that. To be able to minimize on the blurriness, I used an effect with Photoshop, have no clue what's called; so I can't tell you even if I wanted to!
They're all 800x600 for obvious reasons such as the one I just explained above. Sorry for the inconvenience. When my artistic skills get better I promise I will actually draw some from scratch, but until then you get the ones I edited with Photoshop :)
Hey if these are a success, I might make more!
Logo 2007: Do you recognize this? :D
Bolimo House
Lowlyhood Hills
Slater Park
Ants Celebrating!
Eeek!  The Knutt House!

Anime Pets
Armoured Pets
Burnt Pets

Earth Fairy Pets
Fire Pets
Furry Pets

Hero Pets
Light Fairy Pets
Mermaid Pets

Old Photos
Pixie Pets
School Pets

Toddler Pets
Trailer Pets
Valentine Pets
Villain Pets
---