The vault is where you can bring your special coupons/codes to claim free prizes. You can receive codes from email newsletters, random events, special events that we have in the news - such as contests. You can also get them randomly from
Account Upgrades
. You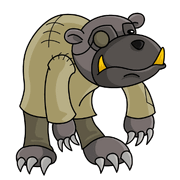 simply bring the coupon to this page, enter it and you will be sent your prizes.
Its is important that your account always has a valid email address. This allows you to receive codes like this in the future.
Like Marapets on Facebook for Facebook vault codes
How can I get a Secret Vault Code?
You can update your Marapets Email Address by vising here:
www.marapets.com/preferences.php
This will add you to their mailing list for vault codes! You can also like Marapets' facebook page for even more vault codes!
Like Marapets on Facebook and you will receive the latest news and Unique Facebook Vault Codes.
Ad blocker interference detected!
Wikia is a free-to-use site that makes money from advertising. We have a modified experience for viewers using ad blockers

Wikia is not accessible if you've made further modifications. Remove the custom ad blocker rule(s) and the page will load as expected.