"The City Sewers stink. Most people just avoid this world for fear of disease, but this crazy Sewer Cleaner actually gives up all of his free time to try and clean up the place.
The Sewer Cleaner needs your help. There are 30 different missions for you, each harder than the last. He will ask you to collect some items that you can only find around this world. Bring them back to him and he will reward you for helping to clean up. If you fail to complete the mission level within the time limit, you will fail and go back to level one."
This mission requires you to find items such as Poop and Bugs. If you try to do the Sewage and Trash Heap dailies, you would mostly get MP instead. Bugs can be found in the Crevice, which requires Traps (the better ones are expensive).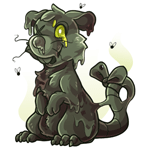 Prizes
1.


Sewage Potato

2.


250 MPs

3.


Sewer Cleaner Shirt

4.


500 MPs

5.


Sewer Cleaner Toy

6.


700 MPs

7.


1,250 MPs

8.


Sewers Sword

9.


1,500 MPs

10.


1,750 MPs

11.


2,000 MPs

12.


The Lonely Spider

13.


2,500 MPs

14.


3,000 MPs

15.


4,000 MPs

16.


5,000 MPs

17.


Sewers Shield

18.


7,500 MPs

19.


8,000 MPs

20.


20,000 MPs

21.


Sewer Cleaner Plushie

22.


30,000 MPs

23.


40,000 MPs

24.
25.


50,000 MPs

26.


75,000 MPs

27.


Sewage

28.


85,000 MPs

29.


Pest Control Book

30.




Random Basil Potion or Enchanted Plushie

&

100,000 MPs