Retired means that the item, site thing (or pet) won't be available again.

Retired Pets
Edit
Random Retired Items
Edit
Retired Costumes
Edit
RIP UPSTAIRS OF BASPINAR'S CASTLE
Edit
The Upstairs of Baspinar's Castle map is no more. Marapets has removed this old, pointless map.
Lost Soul Description: "You are on the second floor of Baspinar's Castle. This is where King Baspinar is kept entertained because ruling Marada is a difficult job, and he needs to relax sometimes! Chill out up here at the Trunx Theatre, where the Phanty is always performing. Or you can gamble by playing some card games. You can also get the latest hair styles for your Character here!"
Points of Interest:
RIP BARBER
Edit
The Barber and Salon have been combined into a new and improved Salon in Lowlyhood.
Lost Soul Description: "
Welcome to the best barber shop in town! We have lots of weird and wonderful styles we can try out on you while you are in the world of Marada. While exploring you should always do so in style! Thats why for just one Male Haircut Coupon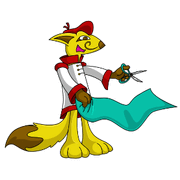 you can have one of this barber's new fantastic styles shown below. Just select your coupon, select the hair style you want and then we'll do the rest! We have lots of hair types - you can choose hair loss or hair replacement!
Hair styles are not always available, some will only show certain times but restock once every 25 minutes or so, so please check back soon. New hair styles are added in the news regularly so keep checking there."
Complete the Premium Hair Treasure Map for access to FREE premium hair cuts.
RIP SECRET BLOGS
Edit
Secret Blogs were released in 2004, long before Marapets had their dress up characters. The last blog was released in 2012 and before that it was about 5 or 6 years before another was released. They were difficult to draw and release, hardly used and not popular. It is now retired and the new 'Experiences' feature will take their place.
Your character will now show up as the shopkeeper of your shop/gallery. You can still edit the colours and add a greeting for your character in your Shop and Gallery. You will also be able to have a different background for your Shop, Gallery and the rest of the site.
Decorate your shop with these secret blogs. All blogs must be found in the following order. Secret blogs can only be found if you have found all previous secret blogs.
Pink Osafo - Have a glowing pink egg in your nest then view your nest. Elger - Complete an Elger Quest. School - Complete a course at the school and gain a charisma stat. Chocolate Murfin - Complete a quest at the Candy Tree. Firey Fasoro - Put a Fire Crystal in your shop and price it at 1mp. Spring is here - Go to the pet profile of an orange kidlet. Valentine - Take a photo at Lush Lake Photo Parlour Booth of a Valentine pet. King Baspinar - Refresh at the Loyalty Prizes page at Baspinar Castle. Digital Fairy - Refresh at the Digital Minipets page at Minipet Island.
RIP PROMOTE MARAPETS
Edit
The old, closed Promote Marapets feature has been closed and has retired for good now.
RIP DOLL MAKER
Edit
The Doll Maker has been removed and replaced with Change Gender feature.
R.I.P MARAUPLOADS
Edit
The FREE Marapets Image Uploads Service (see Sindi) has been discontinued. Marapets simply outgrew the service, it became too expensive and unsustainable for them to provide a reliable and free image upload service to the number of players they have. Marapets will be making changes to the site soon, allowing you to use images from other sites. They are sorry for the inconvenience caused, but it will give Marapets more revenue and time to spend elsewhere on the site!
Marapets' approved payment solution for Account Upgrades, Google Wallet, has closed March 1st and has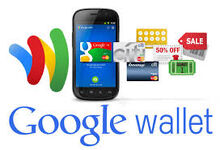 been removed from the site. They have switched back to Paypal and would like to let you know of the following important changes:
Payments with Paypal are now processed INSTANTLY for all players. Even if you pay by bank transfer, once the funds have cleared your AU credits will be processed instant.
Paypal will charge you in your local currency so you will know how much you are paying without any hidden bank charges.
All payments will show as "PAYPAL ACCOUNT UPGRADES" or "PAYPAL AU CREDIT" on your bank statement without any mention of Marapets.
You do not need a Paypal account. You can pay by credit or debit card as a guest.
You can buy AU Credits with a Pre-paid Visa, Mastercard or American Express with Paypal on sale in many local supermarkets.
You will receive 10% extra FREE credit with Paypal just like Google Wallet
They have a new Account Upgrades Promotion with Paypal!
Receive a FREE Frosty Braid Wig + Plastic Halo + 30% extra credit with your NEXT transaction with Paypal!!
Dukka Dash has replaced the Slot Machine in Dukka Town which has now been retired. The bonus prizes from the slot machine can now be won from Dukka Dash. Those of you that have not finished the Easter Egg Hunt yet, the slot machine level has been replaced with Dukka Dash too. Marapets hopes you like the changes!
R.I.P SKINNY COSTUME
Edit
Instead of releasing a new costume, the Marapets staff picked one of the oldest and least popular costumes, the Skinny Costume to update and use as a mission prize. They tried many new versions for skinny pets and eventually they became Pampered Pets. Any skinny pets, potions and photos Marapets users may have automatically converted over to pampered pets. The "Skinny" Hidden Avatar will stay the same but it will require a pampered pet instead to get it.
R.I.P KAMILAH COSTUME
Edit
The Kamilah Costume was first released in July 2010 in Account Upgrades and the costume has been retired and forgotten about ever since. They have renamed it the Desert Costume and a new version of the Desert Account Upgrade has been released, with 8 new Kamilah Desert themed items and either a Desert colored Mordo or Kidlet Enchanted Plushie. The original Kamilah pets have been updated and changed to the new, Desert Costume.
R.I.P MEMORY UPGRADE
Edit
The VERY OLD Memory Upgrade feature in Ziranek has been removed. It has been totally pointless since our MaraUpload feature was terminated a very, very long time ago (see above). It remained in place because of Ziranek goals but this level has now changed to 'Restock any Video Game from the Video Games Shop'. Anyone who spent their MP on any memory in Ziranek for anything other than this Goal level has more MP than sense.
You Can No Longer Create Ushundas
Edit
The Ushunda pet can no longer be created. The Ushunda is now a limited edition pet that is available from a brand new game Sewer Struggle in the City Sewers. All Ushunda Potions restocking in the Potion shop have also been retired. Plushie Machine and Portal remain unchanged, however the odds will change now that they are listed as LE pets. The Ushunda will be the next pet to be revamped.
R.I.P PILGRIM COSTUME
Edit
The Pilgrim Costume [Rarity 29] was first released in November 2010 in Account Upgrades and the costume has been retired and neglected ever since. It was never popular and the revamp has turned all Pilgrim costumed pets into a new Doll Costume.
R.I.P MARAHOMES, GARDENS, AND RESORT
Edit
Who remembers Marahomes? Marapets will be 13 years old soon and it has been 11 years since anything new was added to 'Marahomes'. It has been 12 years since they become just 'Homes' and 11 years since 'Homes' were removed from the side bar - and replaced with 'Dress Up' which was going to be the death of Marapets! Then over 4 Years ago they were removed from the top bar links too! April 15th marks the end of Marahomes. 'RIP MARAHOMES'. Gardens are not going anywhere. While they become a new and improved feature, your homes are technically still here. Anything you are growing is still there and will remain in the new and improved gardens - coming soon!
Your homes are still technically here but are no longer any use other than to access your Garden. Any furniture/appliances have been returned to your Inventory. Any marahome related Avatars will change solution and when the new and improved Gardens are released, any MP you paid for your home to be constructed will be refunded.
The Furniture and Appliances shops have been removed. Their shopkeepers were seriously outdated and all items from both shops have been moved to the Toy Shop. Any furniture or appliances are now toys and your pet can play with them - which will count towards your Forest Fairy prize counts!
The Wallpaper shop has been removed and all 'wallpaper' items have been moved to the Flooring Shop in Gigantic Paradise. Why does the Gigantic Paradise farm sell carpet? Nobody knows! But it won't for long. This is a temporary shop and these items will soon become something useful!
Pots of Paint were the first shop and some of the first items on Marapets and have been useless ever since! The shop in Biala Mountain has been closed and all paint items you owned have now changed into a new *USEFUL* item. The paint shop has turned into a Fake Costumes Shop in Vortex Park. Can't afford a Costume? You can use a Fake Costume on your pet! It won't actually change your pet's costume but it will give you the TRANSFORMATION if you are missing it. This will help with the Rainbow Fairy. Any 'Pots of Paint' you owned have automatically turned into useful Fake Costumes.
And they're gone! Marahomes and their Gardens have been removed. All MP you spent building your home has been refunded. Recently planted (not dead) seeds have been returned to your Inventory. Seeds have also been turned into toys - just like Furniture and Appliances! Minipets no longer have a pointless status (happiness, bladder, etc) and therefore the Resort in Minipet Island has been discontinued too. A new Gardening and resort feature will be released soon. All Avatars or Goals related to homes have been changed. Anything related to Gardens will move to the new feature as soon as this is released.
Lost Soul Descriptions: Virtual Pets live in homes. As you need to take care of virtual pets, you must have at least one home at all times to put your virtual pet to sleep in. However, you can have a maximum of 6 houses in total. There are different types of houses to choose from, each a different price, size and take a different amount of time to be completed.
Hut
Price : 5,000 MP
No. of Rooms : 1
Construction Time : 3 Hours
Shack
Price : 10,000 MP
No. of Rooms : 4
Construction Time : 6 Hours
Apartment
Price : 20,000 MP
No. of Rooms : 5
Construction Time : 10 Hours
Maisonette
Price : 30,000 MP
No. of Rooms : 4
Construction Time : 15 Hours
Chalet
Price : 40,000 MP
No. of Rooms : 6
Construction Time : 24 Hours
Cottage
Price : 50,000 MP
No. of Rooms : 7
Construction Time : 2 Days
Bungalow
Price : 75,000 MP
No. of Rooms : 7
Construction Time : 4 Days
Condominium
Price : 100,000 MP
No. of Rooms : 7
Construction Time : 7 Days
Going away on vacation? Need someone to look after your 
Minipets 
because you will be away and do not want
them to run away? You are at the right place! A stay at this island resort costs 50MP for the first night and then 5MP for the following nights. 
LIST OF REMOVED FLASH GAMES
Edit
GALLERY OF LOST SOUL PICTURES
Edit
Ad blocker interference detected!
Wikia is a free-to-use site that makes money from advertising. We have a modified experience for viewers using ad blockers

Wikia is not accessible if you've made further modifications. Remove the custom ad blocker rule(s) and the page will load as expected.