(Not to be confused with the Magic Shop. )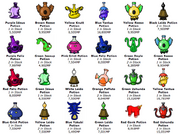 The potions shop is located in the
Dukka Caves
. It trades potions for
MP
.
(Link to shop: http://www.marapets.com/shop.php?id=34)

Most of the stock you will come across will be the standard species of pets with nothing more than colour variances, however, be quick and you may find a rare coloured potion.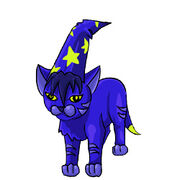 Ad blocker interference detected!
Wikia is a free-to-use site that makes money from advertising. We have a modified experience for viewers using ad blockers

Wikia is not accessible if you've made further modifications. Remove the custom ad blocker rule(s) and the page will load as expected.