At 00:00 MST on the first of every month, a random Mission Game is chosen and a new challenge begins. The challenge is to complete as many levels of this Mission in a month. The top 3 players at the end of the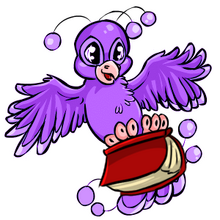 challenge will receive a 
Retired Full Treasure Map
, Full Instructions or Sumo Sally Pass, 500,000MP and a Gold Trophy, the next 6 players will receive 250,000MP and a Silver Trophy and the next 9 players will receive 125,000MP and a Bronze Trophy. You will earn an extra point for each level you complete. Complete level 1 and receive 1 point, complete level 2 and receive 2 points and so on.
Ad blocker interference detected!
Wikia is a free-to-use site that makes money from advertising. We have a modified experience for viewers using ad blockers

Wikia is not accessible if you've made further modifications. Remove the custom ad blocker rule(s) and the page will load as expected.