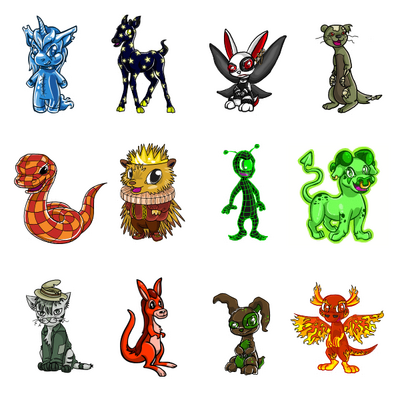 Limited Edition pets are a type of marapet which cannot be created at the Create a Pet page. They are usually difficult and expensive to obtain. Currently, about half the pets available on the site are limited edition.
How to get an LE
Edit
There are many different ways of getting an LE pet. Some, such as the viotto and the huthiq can be gained by completing missions. Some pets are available through buying Account Upgrades, though the pets available here tend to change every so often. Some LE pet potions restock in the Potions Shop, but you have to be extremely quick to get one. Another way of getting a limited edition pet is by statting a non-LE pet, and trading it for an LE pet with another player. You can also get an LE by completing the Temple of Transmogrification in Simeria. The temple allows you to change your pet into any pet species, with the exception of the figaro.

To re-cap, these are the ways to get a Limited Edition pet:
Limited Edition Pet Types
Edit
Currently, the following pets are limited edition:
---
Ad blocker interference detected!
Wikia is a free-to-use site that makes money from advertising. We have a modified experience for viewers using ad blockers

Wikia is not accessible if you've made further modifications. Remove the custom ad blocker rule(s) and the page will load as expected.