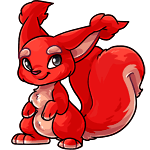 Pet Name- Knutt
Pet Species- Squirrel
Pronounced Nut
Description- The Knutt is a non-limited edition pet, meaning that their species is healthy and their habitat is not threatened. You can create one at any time.
Marapets Description- Knutts are tree dwelling pets who love to hide in branches and throw horse chestnuts at anyone who dares to walk under their tree.
Knutts around Marada
Edit
Ad blocker interference detected!
Wikia is a free-to-use site that makes money from advertising. We have a modified experience for viewers using ad blockers

Wikia is not accessible if you've made further modifications. Remove the custom ad blocker rule(s) and the page will load as expected.