Dukka Town
Edit
"Welcome to the
Dukka Town
 Scratchcard Kiosk. We sell scratchcards in exchange for a Two Dukka Coin. You can buy one scratchcard every hour but you can scratch a scratchcard whenever you want. You can scratch off 10 of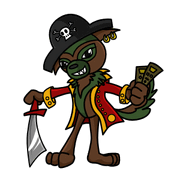 the 16 circles. Match 3 of the same prize to win! If you win more than one set of prizes it will randomly select which one to give you!"
The Dukka Scratchcards game has been released on June 25th, 2006.
The rarer the scratchcard, the higher the prizes you will win. The game has completely changed; you now scratch every circle to reveal a prize. There is now a button that will scratch it all at once for you. There is now a bonus circle that will double your prize if you win and match the bonus too!
MP, BP, RP, Dukka Coins, Random Plushie, Random Enchanted Plushie
"Welcome to the Jenoa Scratchcard Kiosk. We sell Scratchcards in exchange for a Five Dukka Coin. There are 8 different scratchcards to win - the rarer the card, the higher the prize! You can buy a Scratchcard here once every 2 hours but you can scratch a scratchcard whenever you want. You need to use a scratchcard you have in your inventory and then come back here to scratch it. Scratch the whole card and if you match 3 of the same set of prizes, you will win that prize. If you don't match a set of 3 prizes, you may win the bonus square MP prize!"
They have all of the changes of the
Dukka Town
scratchcards but you can win stats for all of your pets or MP. There is also a bonus square. If you cannot match 3 prizes to win, scratch the bonus and you may win a bonus prize instead. The rarer the scratchcard, the more MP or pet stats you will win.

Use this item and you can buy any Scratchcards twice as often forever.