Goal Games are themed after each virtual world in Marada. At every level you have a new goal to complete related to this
virtual world
. Each level gets harder to complete but you will receive a prize for completing each level. Unlike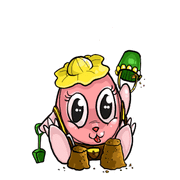 quest and mission games, you have unlimited amount of time to complete each goal level and you can only complete them once.
New levels will always be added to the Goals in each world. Prizes include rare items only avaliable from goals, MP, BP, RP, Dukka Coins, Account Upgrade Credit and stats for your pets.
Ad blocker interference detected!
Wikia is a free-to-use site that makes money from advertising. We have a modified experience for viewers using ad blockers

Wikia is not accessible if you've made further modifications. Remove the custom ad blocker rule(s) and the page will load as expected.