Nimbus is the home of Greedy Gertrude. Don't let her halo fool you, Greedy Gertrude is not as angelic as she appears. All day Greedy Gertrude sits on her cloud dreaming up ways to prove she is better than everyone else.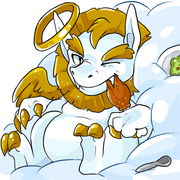 Greedy Gertrude is very impressed by pets who enjoy eating Gourmet Foods as much as she does and wants to challenge these pets. She has 30 different missions for you, each harder than the last. Greedy Gertrude will show you a gourmet food item and your pet will need to have eaten this item. You can then come back here and complete the mission. 
Needs: Gourmet food in your pet's collection. The Jester mission should help you with that.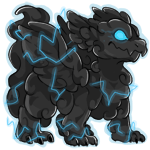 Ad blocker interference detected!
Wikia is a free-to-use site that makes money from advertising. We have a modified experience for viewers using ad blockers

Wikia is not accessible if you've made further modifications. Remove the custom ad blocker rule(s) and the page will load as expected.