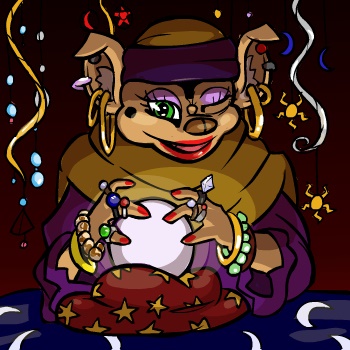 Fairgrounds have always been a place to find
Fortune Tellers
and
Slater Park
is no exception. The mysterious Anastasia has just arrived and is eager to pass on her words on wisdom to you. Don't ignore Anastasia's predictions, they have been known to be very accurate...
Link: https://www.marapets.com/fortune.php
I can see a date... a time... it seems significant to you...
Effect: You earn MP at a certain date and time.
Every Rusty has it's day..