Fairgrounds have always been a place to find Fortune Tellers and Slater Park is no exception. The mysterious Anastasia has just arrived and is eager to pass on her words on wisdom to you. Don't ignore Anastasia's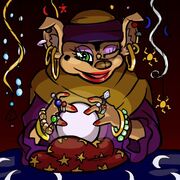 predictions, they have been known to be very accurate...
Ad blocker interference detected!
Wikia is a free-to-use site that makes money from advertising. We have a modified experience for viewers using ad blockers

Wikia is not accessible if you've made further modifications. Remove the custom ad blocker rule(s) and the page will load as expected.