"Welcome to the
Dukka Town
 Scratchcard Kiosk. We sell scratchcards in exchange for a Two Dukka Coin. You can buy one scratchcard every hour but you can scratch a scratchcard whenever you want. You can scratch off 10 of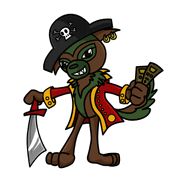 the 16 circles. Match 3 of the same prize to win! If you win more than one set of prizes it will randomly select which one to give you!"
The Dukka Scratchcards game has been released on June 25th, 2006.
MP, BP, RP, Dukka Coins, Random Plushie, Random Enchanted Plushie
Ad blocker interference detected!
Wikia is a free-to-use site that makes money from advertising. We have a modified experience for viewers using ad blockers

Wikia is not accessible if you've made further modifications. Remove the custom ad blocker rule(s) and the page will load as expected.