The City Sewers is a smelly, dirty, disgusting place to visit. Not many pets can live here, but its home to a lot of insects and bugs. The crevice is a giant gap in the walls of the sewers, where hundreds of different bugs live. The gap is too small for you or your pet to get into, but with a Trap you should be able to catch a bug! The better the trap, the rarer bug you'll find! Use any Trap from your Inventory to catch a bug. But be careful, once you catch a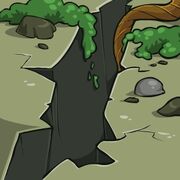 bug, you'll lose the trap!
Ad blocker interference detected!
Wikia is a free-to-use site that makes money from advertising. We have a modified experience for viewers using ad blockers

Wikia is not accessible if you've made further modifications. Remove the custom ad blocker rule(s) and the page will load as expected.