Clubs are a way for Marapets users to create or join their own mini-community and make friends.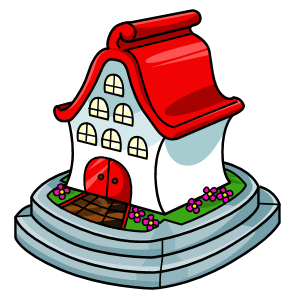 Clubs are often themed (e.g. "The Harry Potter Fanclub"), so they will appeal to people who have similar interests. Many clubs do not have specific themes, although some may require a new member to meet certain criteria to join. Some clubs advertise themselves on the Club section[1] of the Advertising Forum.
Public and Private
Edit
If a club is public, it means anyone can join it, without needing an invite. The five largest clubs on Marapets are all public. One advantage with public clubs is that a member can have a look around and decide if a club is worth joining, without having to wait for a club member to send them an invite. There are several disadvantages to a club being private. Amongst these disadvantages are:

Members are easily able to join, claim a club prize, and then immediately leave
Club members have less control over who is allowed to be a member
If a club is private, in order to become a member, another club member must send an invite to the member wishing to join. Many clubs like to restrict who is able to join, whether it is because they only want "experienced" Marapets players, players over a certain age, or perhaps simply to try to stop people who join just for the prizes. Once a person has received an invite to a private club, they are able to join, even if they became a member and subsequently left. There are advantages and disadvantages to private clubs. Among the advantages are:

Club members have much more control over who can and cannot join
It makes it harder for players who join simply to claim club prizes

Among the disadvantages are:

Players must receive an invite from a club member. This means they may have to wait longer to join, and they may lose interest and find another club
Private clubs and their members are sometimes seen as "snobby" by some players, though this is not usually the case
What Clubs Do
Edit
Clubs allow fellow club members to talk to each other, in a similar way to forums. Most clubs host quizzes, where a question must be answered correctly in order to win an item. Some clubs have a club shop, which allows members to buy items from it like in a usershop, usually for a significant discount. Club members can also create "Club Member Only" auctions, where only fellow members can bid. Again, this is usually done at a discounted rate.
As well as the default feature that clubs can offer, most clubs have competitions and games of all shapes and sizes. These can vary from drawing competitions to guess the item games, and all sorts in between. Prizes may vary, depending on who is running the activity, or how much money is in the club till. POTM (Pet of the Month), MOTM (Member of the Month) and DOTM (Donator of the Month) competitions are also often run.
What Clubs Need
Edit
The most important thing that any club needs are active, friendly members. In order to run club competitions, clubs need money. Club leaders should contribute toward this, and not simply rely on other members to donate. Club members should also not be bullied into donating. Furthermore, no entrance fee should be charged in order to enter a game or competition. However, if it is an active club, which you enjoy being part of, donations are an excellent way to support it. As well as MP, items can also be donated.
Club Rules
Edit
All clubs are subject to the rules of Marapets, however, in addition, clubs generally have their own set of rules which members are expected to follow. Failure to follow club rules may lead to you being kicked out of the club. Some clubs don't allow double or triple posting, and some expect users to be active to a particular degree. Not every club has the same rules, but it is almost universally accepted that members must treat each other with respect, and help others when they can.
Where to Find a Club
Edit
---