-
Biala Mountain Main Map
Edit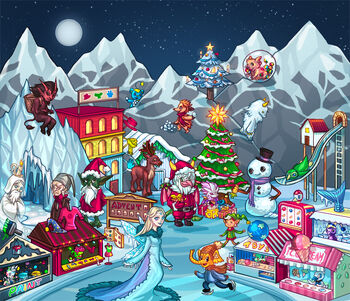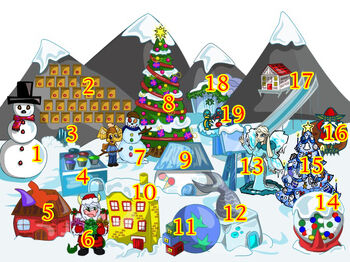 Marapets Description: Welcome to the happy mountain town of Biala Mountain - temperatures here are below zero all year round so be sure to wear warm clothes! If you visit during the Christmas season, you'll find it packed with tourists who travel from all over Marada for the special events hosted here, but there's always plenty to do in the rest of the year as well. Grab yourself an ice-cream to eat as you watch the newth races, and don't forget to pick up a few tickets for the monthly maradan lottery - it could be you who wins this month!


Points of Attraction:
Maradan Lottery
Edit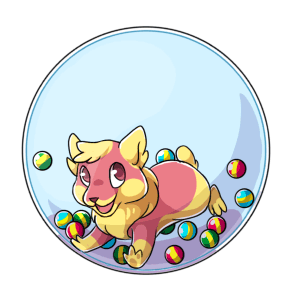 Marapets Description: The lottery is drawn every Sunday and if you win the MP Jackpot, you will be mentioned on the Sunday news and will win the exclusive 'Jackpot' Hidden Avatar. Lottery tickets cost 100MP and all of the MP from ticket sales goes towards the weekly jackpot - along with a cool trophy and a jackpot bonus 25,000MP. You could also win a Snow Costume when you buy a ticket. You can buy a maximum of 125 tickets each week. 

Enter 6 different numbers from between 1 and 49 Buy a Lucky Dip ticket and have your lottery numbers randomly selected for you.

Additional Comments: The Lotto number is picked on Sundays along with the results of the weekly Raffle. The jackpot can vary depending on how many players play, in two years I have seen it go between 250,000 to 1,000,000 or so (at peak times). One Snow Costume will be given to a random member who plays per week.

Link: http://www.marapets.com/lottery.php
Paint Cans Shop
Edit
Items from the Paint Cans Shop in Biala Mountain:

---



Stamps Album
Edit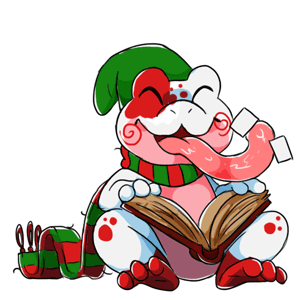 Marapets Description: Every member has their own stamp album to collect stamps. Each stamp album has many pages in which to collect a new set of stamps. Each page has 30 stamps where the stamps can be all different rarities. Finishing a page in your stamp album can be rewarding as their are trophies, prizes and other hidden things you can get from completing them. Just click on a window for the stamp album page you would like to view.



Additional Information: Stamps are not only for collecting in Marapets. Hector the Collector [24] is obsessed with stamps and wants you to have as many stamps in your album. The Hector Mission has 30 levels and you will need to have the stamp he asks for in your album.

Stamps Wishlist: http://www.marapets.com/wishlist.php?do=browse&id=15


Link: http://www.marapets.com/stamps.php

Shaggybear's Stamp Guide: http://www.maraforce.com/liststamps.shtml
---
---
|}