Yeah.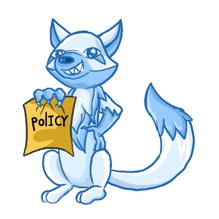 Marapets' creation comes from the popularity of Neopets, and its name stems from Mara, a demon who seduced the Buddha by showing him images of beautiful women believed to be his daughters; he represents death, rebirth, and desire. 
Don't let people lie to you. Mara is wonderful. This Siddhartha Gautama guy is some idiot who got banned, most likely. Haters gonna hate, ya know?
All news from 2004 has been deleted due to wrong information and broken images.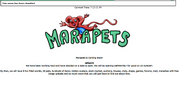 10th Birthday Description: Exactly 10 Years Ago to this minute, we were rushing around, testing and finishing off the final designs for pets, items and our the first world maps. I was 16, had just came back from my summer holiday in Portugal - where the pet names Azul and Feliz came from - and had just a few hours before we were opening! Over 150 people per hour were refreshing, waiting for us to open and our basic hosting was struggling to keep up with the demand!